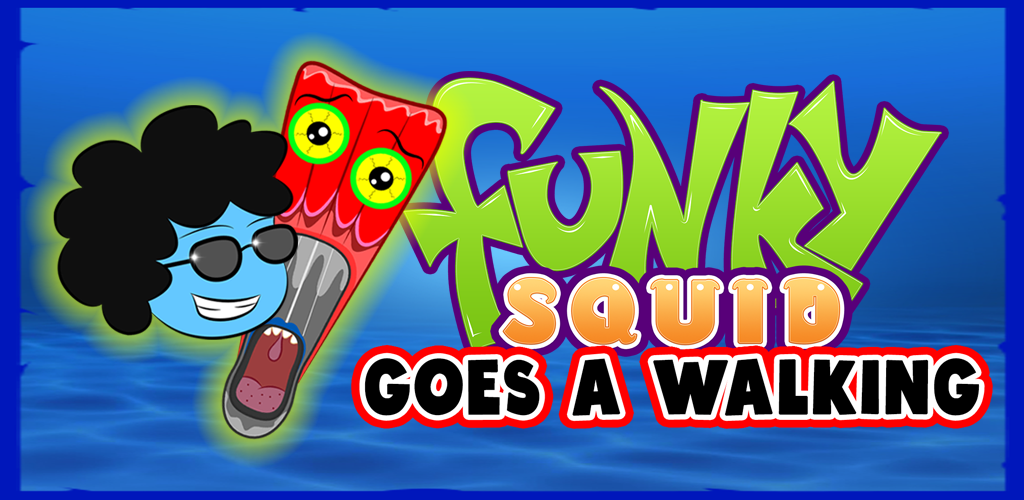 In this game, Funky Squid Goes A Walking, or at least he tries to.
If only he can avoid those darn treacherous nets those loverly fisherman have left, complete with barbed wire!
Oh the pain, I can feel it now. A squid and wire do not mix you know.
Please help our loveable hero, Funky Squid to get to his goal. He just wants to get fit in time for the annual squid marathon, but the fishermen have other ideas.
Game play is easy to learn, just tap the tile that does not contain a trap to continue, if you decide instead to tap a tile (accidentally, or on purpose!), then that spells doom for Funky Squid, and its lights out, game over, thanks for playing, and Funky Squid is tonights dinner for someone.


We don't want that, right ???? Right?
Moving on… Features….
Three separate game modes (count 'em).
Time Attack – you have a set of tiles to get to the end in as short a period of time as possible.
Endurance – go for as long as you can before you hit a trap.
Guess Time – Still go as far as you can but the time matters as well.
The game has graphics and sound (awesome ones even), and features our loveable Funky Squid in yet another adventure.
It plays perfectly on iPhones, iPads and even iPods!
Talk about a fun experience!
There is even a global leaderboard for each game mode. Can you get on all three?
So don't delay, download now and put the Funk back in Funky, or at least make sure he gets to his destination as quickly as possible!
Funky Squid Goes A Walking – Features

SPECIAL UNIVERSAL APP
This game works on iPhone, iPad, iPad mini and iPod touch.
Plus it's 100% free so what's not to love?
How to Get Funky Squid Goes A Walking FREE?


WANT MORE FUN?
Checkout two of our other games below!
Let's Make The Funky Squid Jump

Syncroz – Puzzle Tease Mania