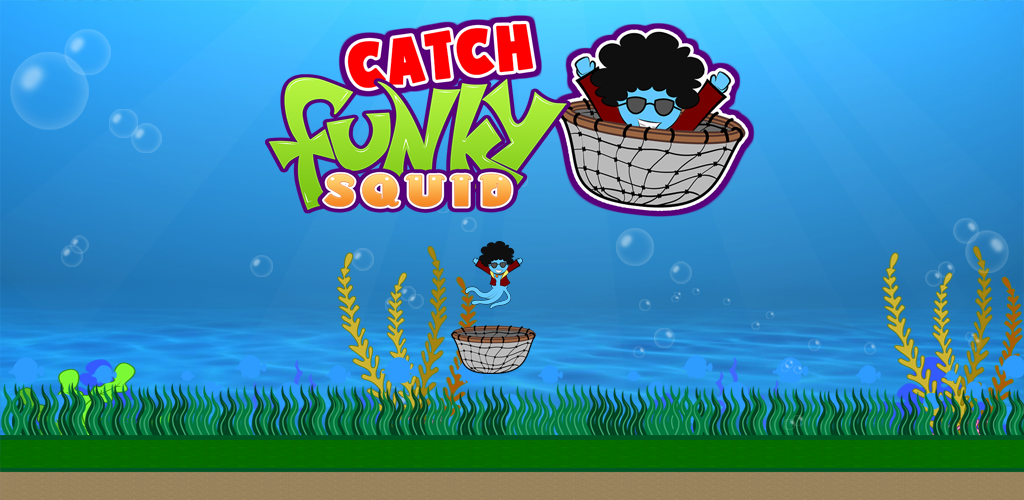 Catch Funky Squid before he falls to his death!
Yes, the simple object of this game is to catch the falling Funky Squid with your net so he does not fall and smash into the bottom of the sea.
This is a game that takes about 3 seconds to figure out how to play, but ends up being quite enjoyable and a nice way to lose yourself for a few minutes when you are waiting for your lunch order to arrive, or to be served by that bank teller who is just soooo slow!
If you are looking for a game that takes a week to learn all the complicated controls, and more time still to learn the strategy, then this is not the game for you.
This one is simple, and will test your reactions.
Once thing we will say, is that it is a free game, so there is some ads (boo, hiss!!) but we have kept them to a minimum. So don't worry, we focused on the game experience first, and the ads second.
Try it for yourself!
Works well on iPad, iPhone, and iPods.
And it has a global leaderboard, so make sure you get your score on there!
Download today!
Catch Funky Squid – Features
SPECIAL UNIVERSAL APP
This game works on iPhone, iPad, iPad mini and iPod touch.
Plus it's 100% free so what's not to love?
How to Get Catch Funky Squid FREE?


WANT MORE FUN?
Checkout two of our other games below!