Syncroz Game Description
CAUTION: This game is really addictive!
If you hate FUN and a CHALLENGE then this is not for you!

To solve each level you need to join matching connectors and colors with each other to sync them. Make sure that you cover the entire board with connectors to finish a level.
But watch out – the connectors will break if they cross or overlap!
Syncroz has a whopping 300 free levels, lots of great themes and includes regular free updates. It's fun for all ages and extremely hard to put down once you start playing!
SYNCROZ FEATURES
* 300 FREE challenging levels available for you
* 5 fun and stunning different main themes (and over 40 sub themes) that you can play so it NEVER gets boring!
* 5 different board configurations.
* Fun & surprising sound effects
* Additional levels available for purchase for those that can't help themselves
* Can track your progress plus get Game Center achievements as you complete themes
* Smooth & high quality game
YOUR CHALLENGE
* Join all connections to "Sync" them without crossing or overlapping the cool connectors – if you do cross or overlap them they'll break :).
* Use CLASSIC game play if you want to just relax, have fun but still be challenged.
* Use the TIME ATTACK mode if you want an even BIGGER Syncroz challenge – you'll then have to finish the puzzle before the time runs out and see what score you got – Also great for playing against friends!
SUPPORTS MULTI-LANGUAGES
* Available in various languages including English, Spanish, German, Japanese, Chinese, French and Italian.
SPECIAL UNIVERSAL APP
This game works on both the iPhone, iPad and Android. And it's free! What's not to love!
BRAGGING RIGHTS
Show of your achievements with friends by completing the puzzles using the fewest moves, completing different levels or by solving the most puzzles in the time attack mode!
WHAT'S COMING
2 awesome new themes.
How to Get Syncroz" FREE?
Click below for the iOS version for iPhone, iPad and iPod touch.


Click below for the Android version suitable for most Android smartphones and tablets.
Click below for the Android version suitable for the Kindle fire.
Click below for the Nook version.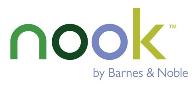 Coming soon to the Samsung App Store.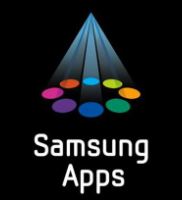 TRY OUT OUR OTHER FUN GAMES
You might be interested in our other fun games below;
Flip Frenzy – Puzzle Path Finder